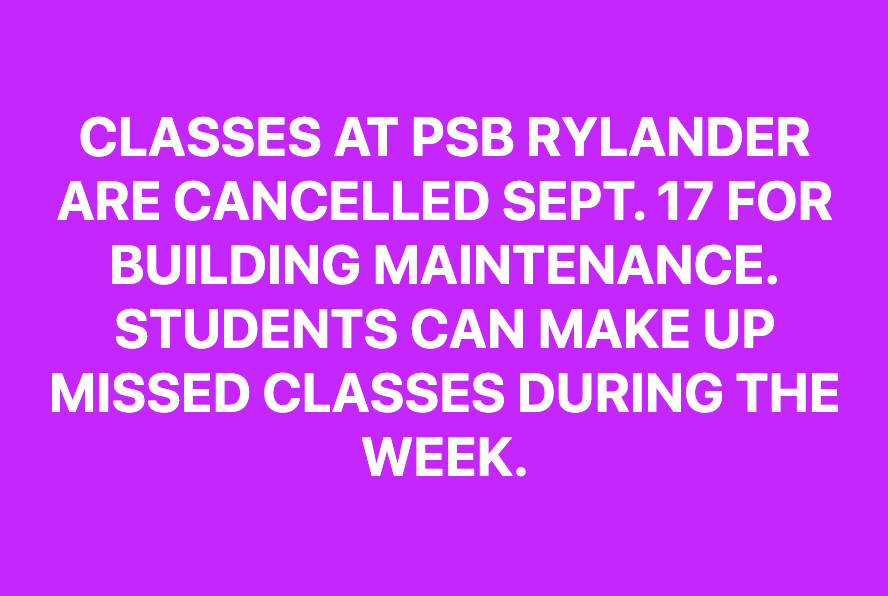 Pleased be advised that all classes at PSB Rylander are cancelled Tuesday, September 17, due to building maintenance to replace sprinkler heads.
Students may attend another class during the week to make up for missed classes.
Please contact the office at 416-284-6784 if you have any questions or concerns.
We apologize for any inconvenience.